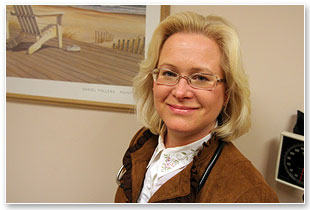 Occupational & Environmental Medicine Specialist
Susan B. Upham, MD, MPH
Board Certified - ABPM (Occupational Medicine)
Dr. Upham received her undergraduate degree form Brandeis University and then attended the University of Massachusetts Medical School. She completed the UMMS Fitchburg Family Practice Residency in1989 and worked as a Family Practitioner for several years. She then returned to UMMS where she completed a Masters in Public Health Program and the Occupational and Environmental Medicine Fellowship. She is board certified through the ABPM (Occupational Medicine). She completed training in acupuncture through Harvard Medical School. She has been practicing as an occupational medicine specialist since 1993 and has special interests in onsite services, medical surveillance, toxicology, reproductive hazards, indoor air quality, cumulative trauma disorders and education. She is a certified Medical Review Officer and a certified Commercial Driver Medical Examiner. She has been elected to the New England Collage of Occupational Medicine's Board of Directors and is the editor of the NECOEM news letter, "The Reporter". She has lectured on a wide variety of occupational topics for groups including employees, employers, and other professional groups. In addition to providing direct patient care for injuries, she performs independent medical evaluations, permanent impairment ratings, and second opinions.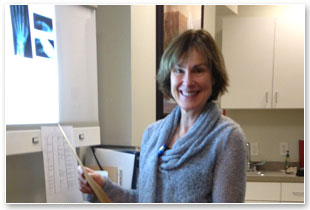 Physical and Rehabilitation Medicine (PM&R) Specialist
Jane Glass, DO
Board Certified, American Association Physical Medicine and Rehabilitation
Dr. Glass received her undergraduate degree from the University of Michigan, and then attended the Texas College of Osteopathic Medicine at North Texas State University, part of the Texas medical school system. Afterwards, she completed the University of Michigan's Residency in Physical and Rehabilitation Medicine. She is a fellow of the American Academy of PM&R and is board certified by the American Board of PM&R. She completed training in acupuncture through Harvard Medical School. She has devoted her career to the care of complex occupational musculoskeletal injuries. She provides conservative medical care with carefully monitored therapy programs for her injured patients. She performs therapeutic injections, electrodiagnostic studies, acupuncture, independent medical evaluations, permanent impairment ratings, and second opinions.
Physician Assistant
Bernard (Barry) MacGregor
Barry specializes in the treatment of occupational musculoskeletal disorders as well as preplacement and medical surveillance examinations. He is nationally certified with over 24 years of orthopedic and surgical experience. Barry received his B.S. as a Physician assistant from saint Francis College in 1993 after service 20 years in the US Army right after high school.
In his personal time Barry enjoys several outdoor activities such as Biking, climbing paddle boarding and hiking. He has taken part in the Trek Across Maine for two consecutive years helping to raise money for the American Lung Association.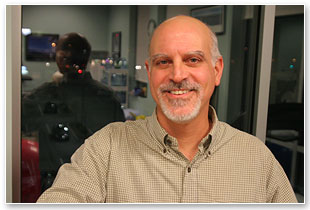 Occupational Therapy
Stephen Kouba, OTR
Stephen received his BS in Occupational Therapy from Elizabeth Town College and has been practicing in this field since 1985. He has dedicated his work to the prevention and treatment of occupational injuries with a particular specialization in the treatment of work related upper extremity disorders. He offers a holistic approach to treatment, incorporating understanding of the psychosocial as well as the work factors that impact an injury. Stephen's expertise includes manual soft tissue treatment as well as upper extremity reconditioning exercise programs. He is a trainer in relaxation techniques. He has extensive expertise in performing ergonomic evaluations, especially as it relates to computer workstations and is certified in the use of the Baltimore Primus machine.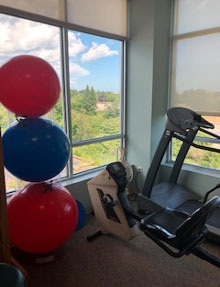 Physical Therapy
Lori Joseph, PT, DPT
Lori graduated with her Doctorate of Physical Therapy from UNE in 2019 and has a Bachelor's of Science in Nutrition & Physiology from UC Berkeley. She has previous experience in orthopedics as well as worker's compensation. She has worked in a variety of settings including those focusing on acute care, home health, and outpatient orthopedics. Her career interests include manual therapy, muscle energy techniques, and chronic pain.
In her free time, Lori enjoys travelling, playing pool, wilderness activities, true crime podcasts, exercising, reading, longboarding, and relaxing with her Maine Coon cat.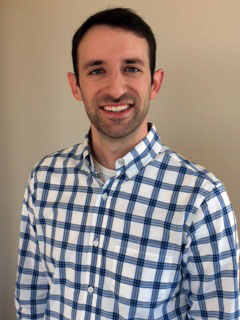 Physical Therapy
Joshua Glidden, DPT, PT
Josh is a 2012 graduate of Husson University where he obtained his Bachelors of Kinesiology and Doctorate of Physical Therapy with a Minor in Psychology. Josh has worked in orthopedic outpatient therapy settings since he graduated and now focusing on treatment of workplace injuries. He has a special interest in kinesiotape interventions for soft tissue injury.
Outside of work he is an avid athlete, participating in such sports as soccer, kickball and bowling.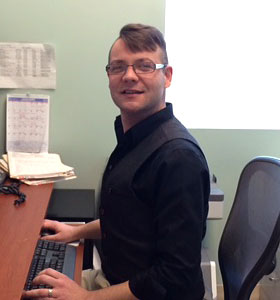 Office Manager
Andrew Jameson
Andrew has been working in the occupational medicine field associated with clinic services since 2010, and has been employed in the Customer Service Industry since 2004.
In addition to overseeing the day-to-day operations of the clinic, Andrew is BEHC's liaison with companies and insurers. He works with the insurers to obtain authorization for scheduling diagnostic testing and other ancillary services. He is responsible for setting up company accounts, problem solving, and prompt communication as it relates to Bayside Employee Health Center services.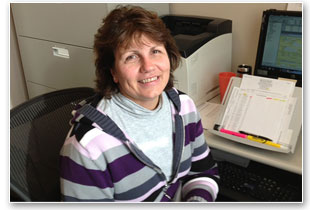 Accounts Manager
Joyce Fontaine
Joyce has worked within medical office settings since 2002, specifically with Occupation Health since 2004. She currently manages accounts payable, receivable, medical records along with many other project assignments. Joyce is available Monday through Friday to assist with accounts and answer questions.